How to assemble your Versoflor
These steps are for the full package, you might not need all of them.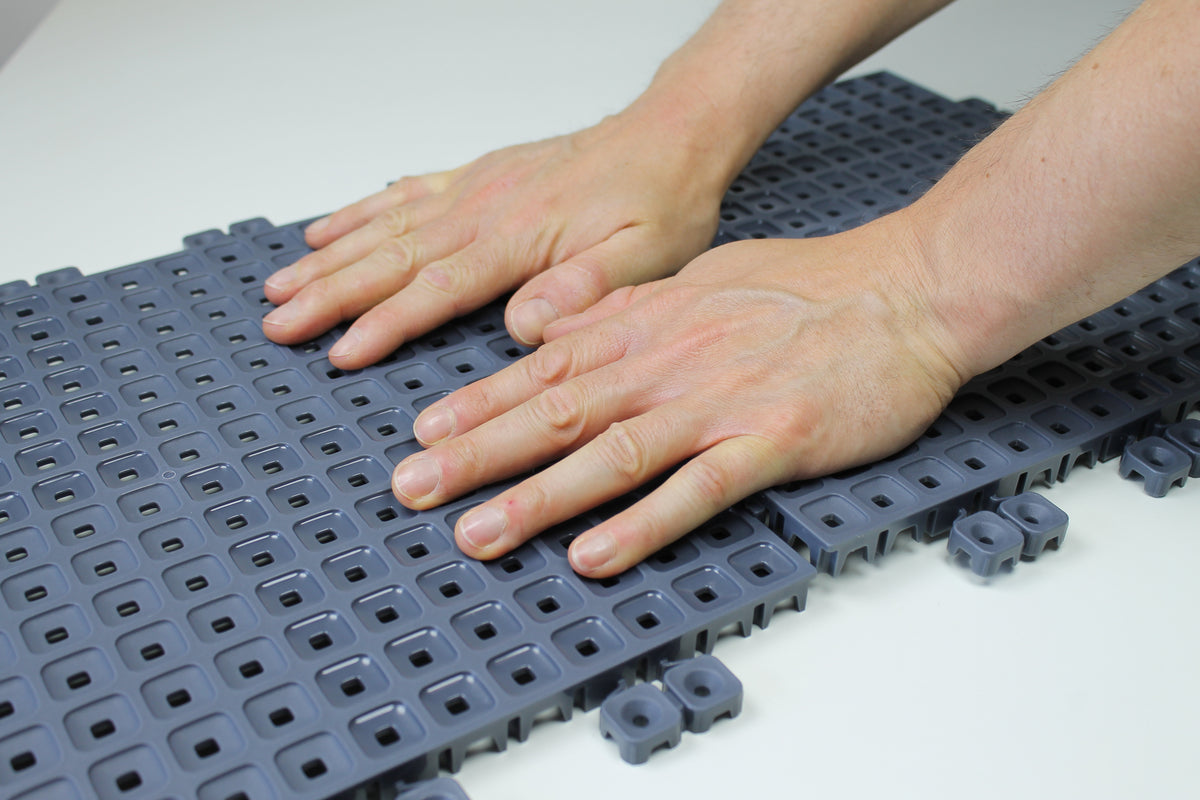 Step 1
Tile assembly: simply align one tile over the connectors and another tile. Push down to snap securely together.
NOTE: There will be a 2.4mm expansion gap between the tiles once assembled.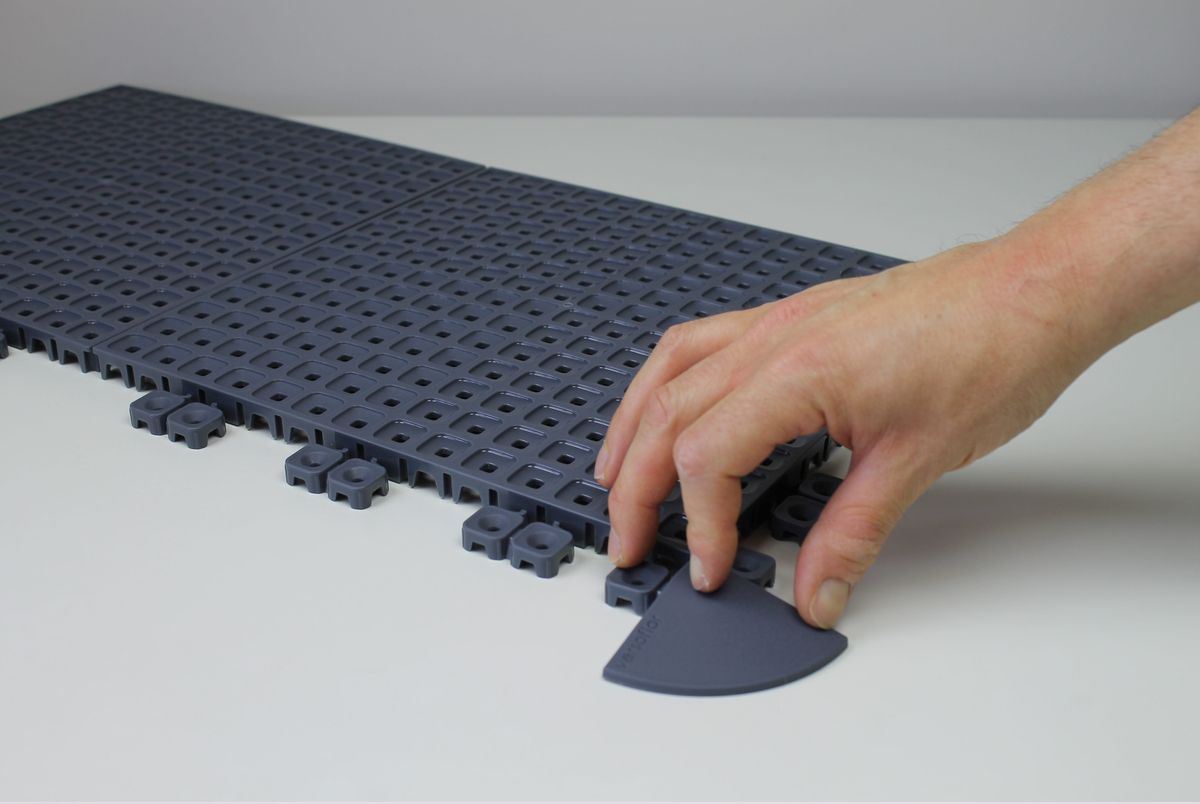 Step 2
Edge trim assembly: put corner trim in position, then push edge trim into available connectors and snap securely together.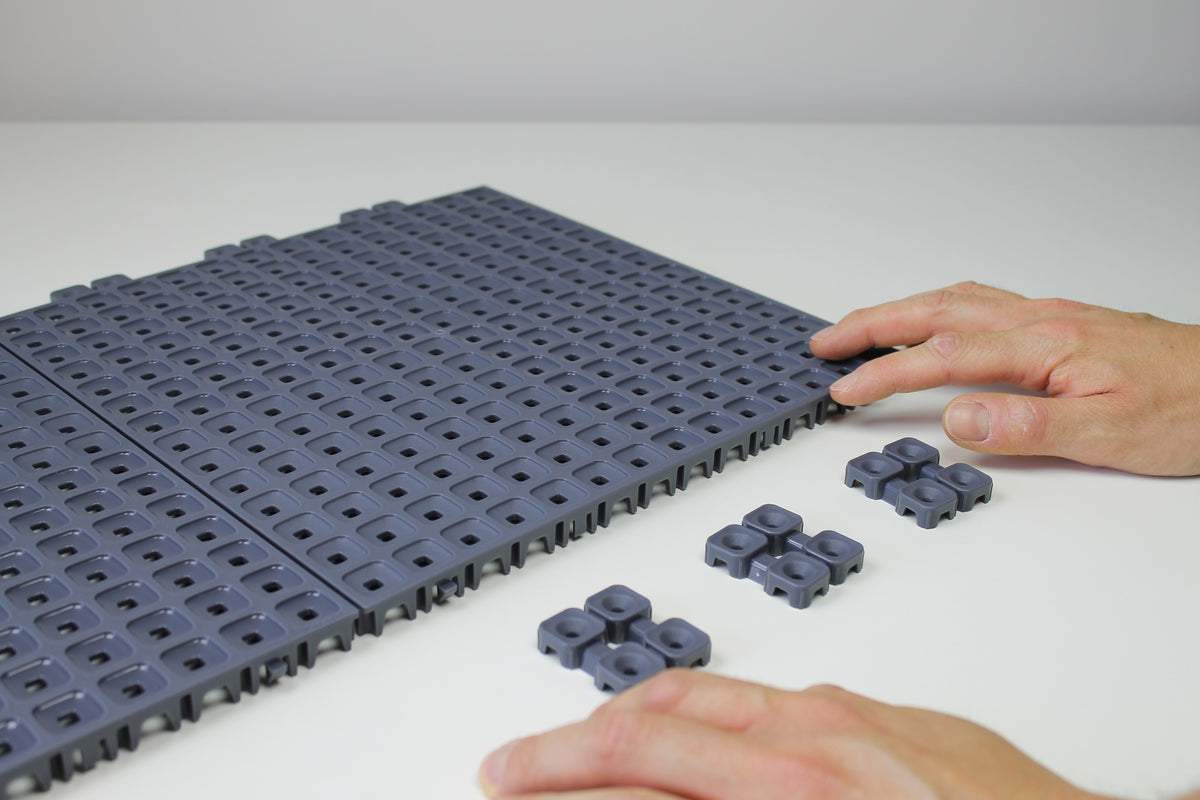 Step 3
Adding connectors: where there are no edge connectors on the tile, simply use a 'tile' connector'. Simply lift and push it beneath.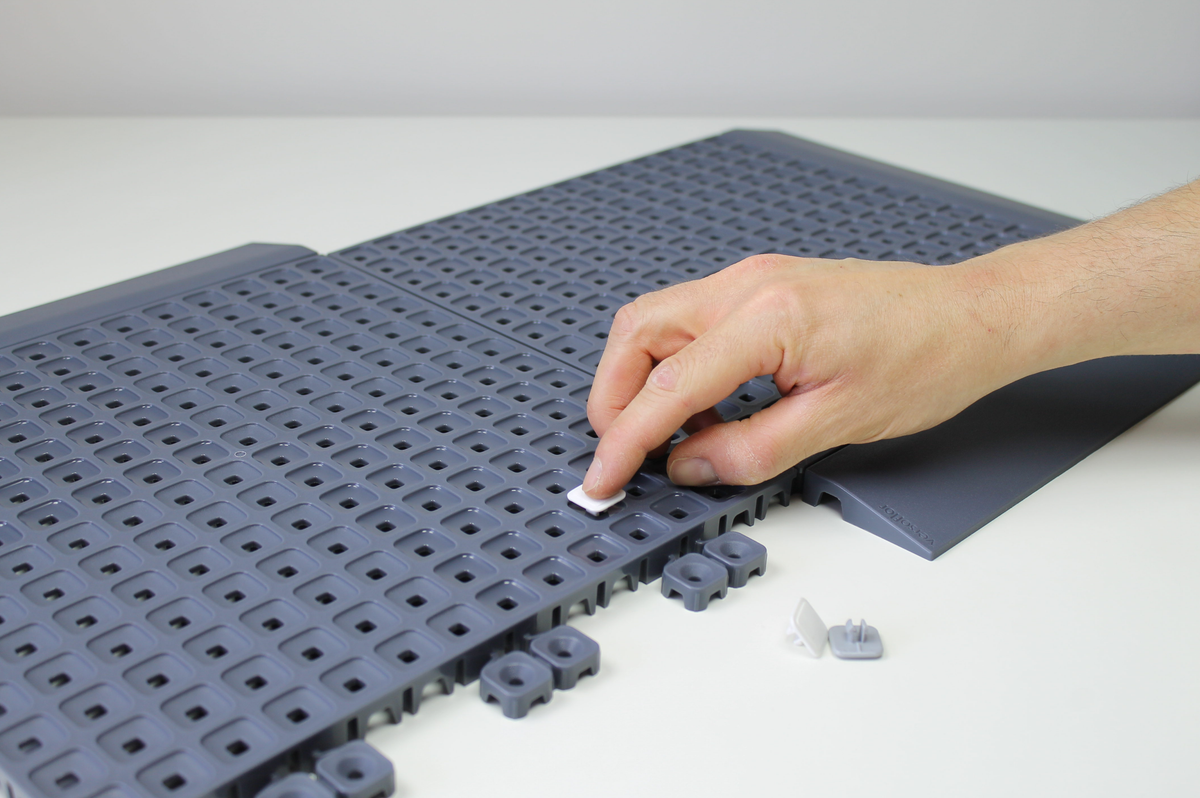 Step 4
Mosaic Insertion: choose any of the square holes and push mosaic in securely. To remove mosaics, overturn the tile and use pliers.
Top Tip: design the pattern with overturned tiles and then push them into place once happy wth the design.
Step 5
Cable clip: for cable management and use with LED strips, simply push into place as shown above.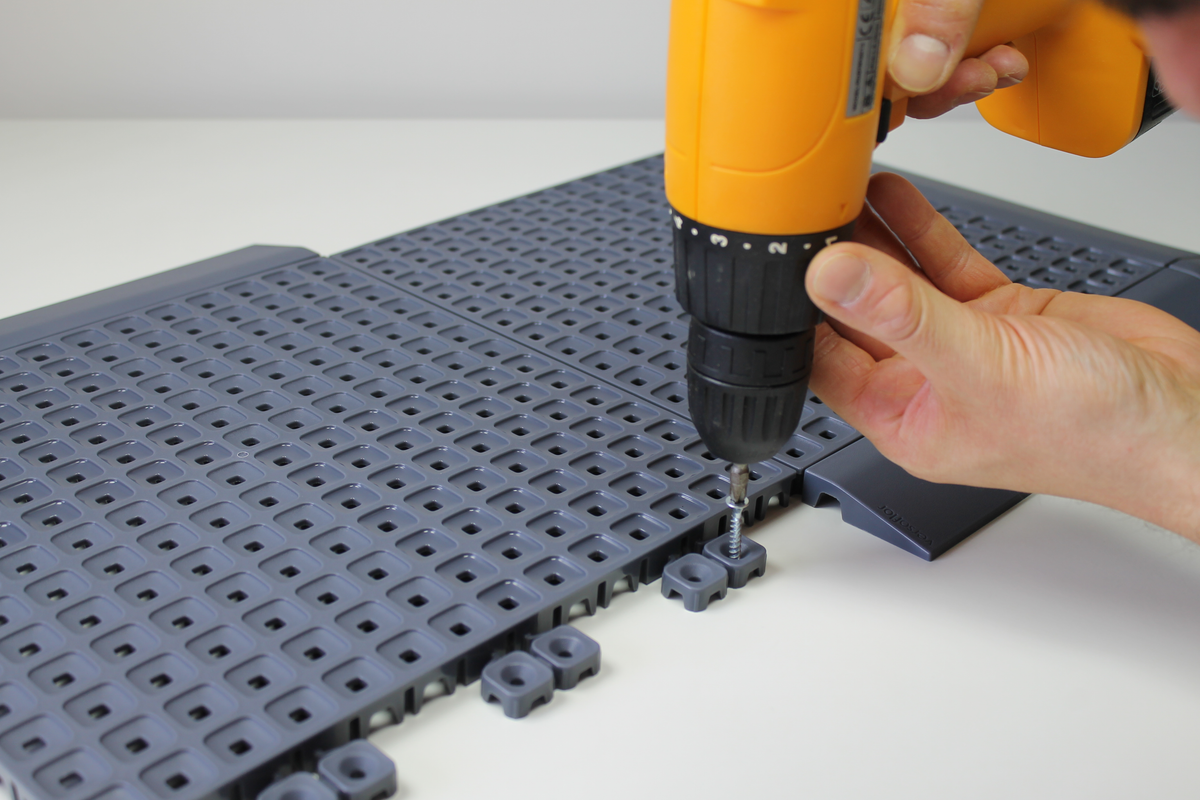 Step 6
Tile fixing: this it NOT ESSENTIAL, but if you want to secure the floor to ground, use a No 6-8 wood screw. This is concealed by the adjacent tile or edge trim.
Top Tip: Fixing is ideal for the front edge of a garage space to prevent the tiles from moving as a vehicle drives onto the flooring